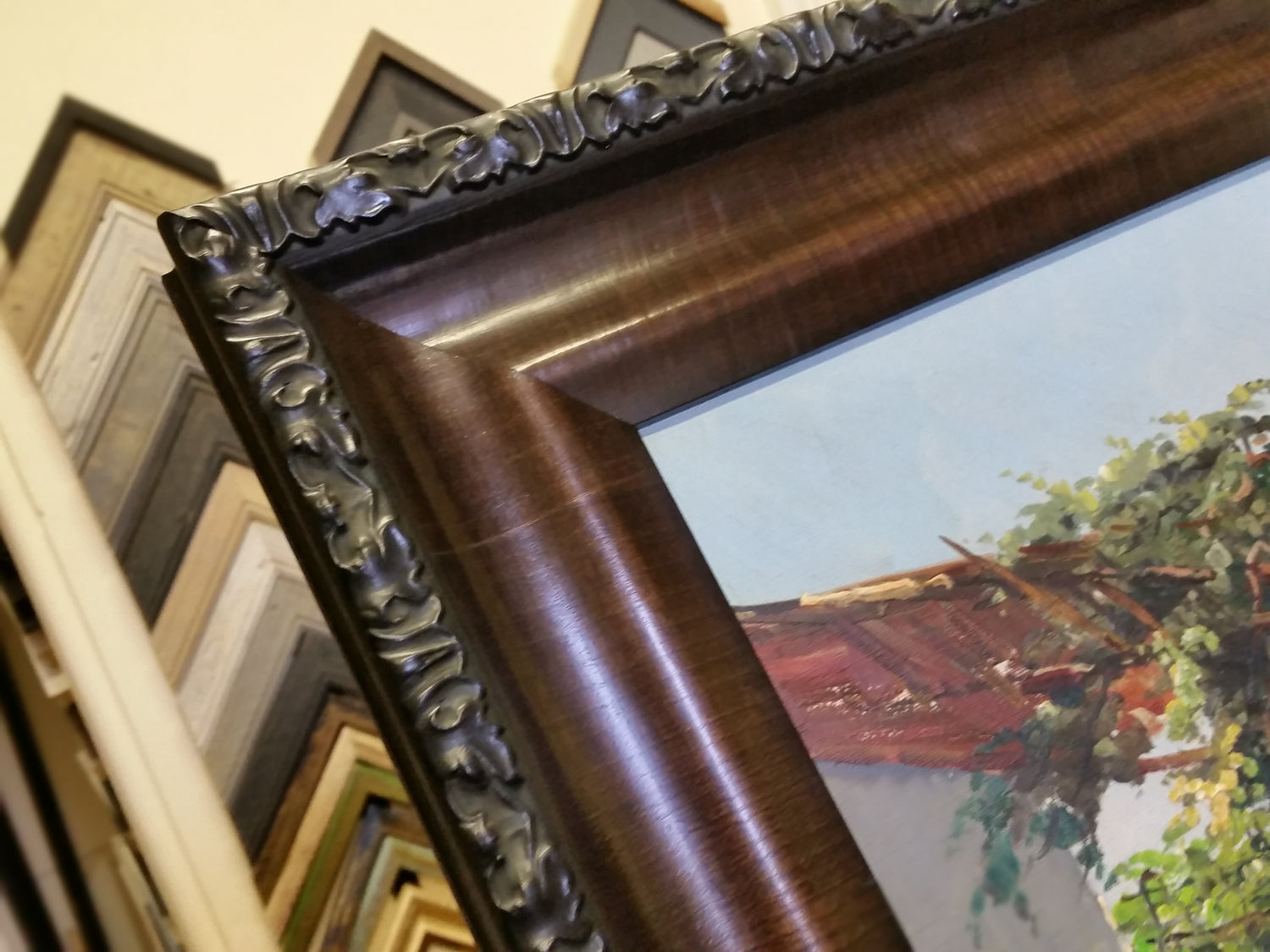 PICTURE FRAMING
Whynot Gallery offers a high quality bespoke picture framing service for all types of artwork and textiles.
With our expertise we can guide you through the process and make a truly unique framing package to showcase your artwork or memorabilia.
We offer different levels of framing appropriate for your pieces which can be discussed to make sure you get the best level from budget to conservation and museum standards.
BOOK APPOINTMENT
Sport, Memorabilia and Object Box Framing

Sports Shirts, Caps or Militaria, Medals, Shoes, Memorabilia and even a can of spaghetti! We will design and create a unique and stunning frame design for you

Needlework and Textiles

From simple cross stitch designs to intricate samplers, needlpoint, crewel work and more on a variety of different materials, rest assured we will use the right methods to present your work using lacing and stitched support methods - no adhesives are ever used when framing your textile work.

Originals and Prints

From Original paintings to print works, traditionally framed to a contemporary float mount we offer hundreds of styles to make your work look its very best. Stand out designs using the best quality materials and standards.